Part 5 of 10
Previously: Day 3 Yarraman to Kingaroy
Next: Day 5 Proston to Gayndah
Links
Distance 72.4 km.
Today's ride in the Great Queensland Rail Trail Adventure is a transitional day and it is very much in two parts.
The first part is the last section of "completed" rail trail on this trip, riding the South Burnett section of the Kilkivan to Kingaroy Rail Trail.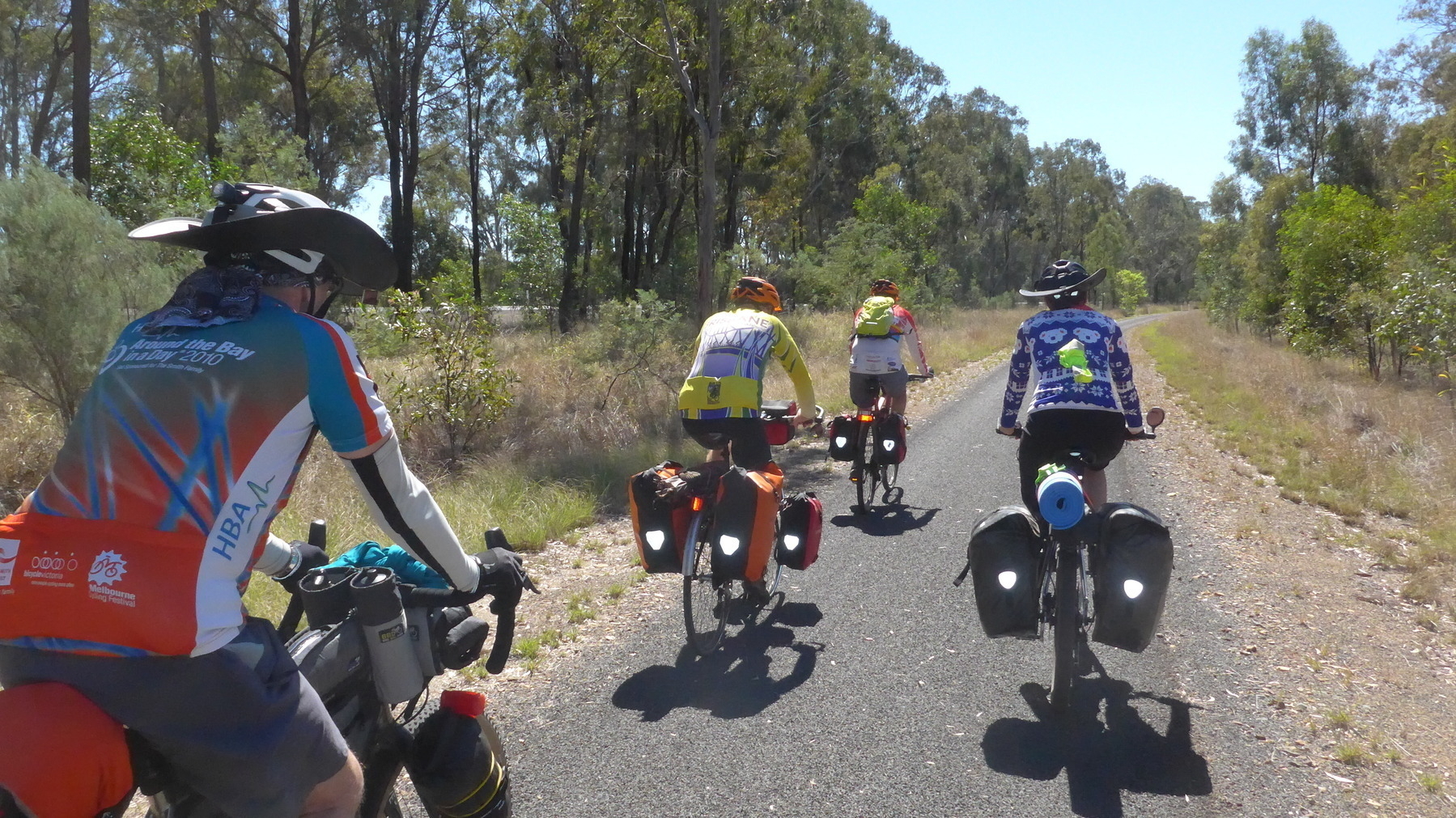 The KKRT itself is a tale in two parts, but for the purposes of this route, we will only touch on the southern section, which is that rarest of creatures, a sealed bitumen rail trail. Truly the Northern Hairy-Nosed Wombat of rail trails in Queensland. We rode from Kingaroy to Wondai all on the tar, and it continues as far as Murgon, another 13km away. Check out Gillian and Mark's book for all the gory details on the KKRT.
Kingaroy is 425 metres above sea level and Wondai is 310 metres. So the combination of rail trail gradients (gentle), bitumen (pretty darn smooth, especially for those of us on 48 mm tyres), and losing 115 metres of elevation all made for a pretty easy ride.
We climbed gently as we left Kingaroy, up to Crawford, Memerambi, and the highest point of today's ride at Wooroolin. There's a free campsite on the trail at Wooroolin, and another down at Wondai.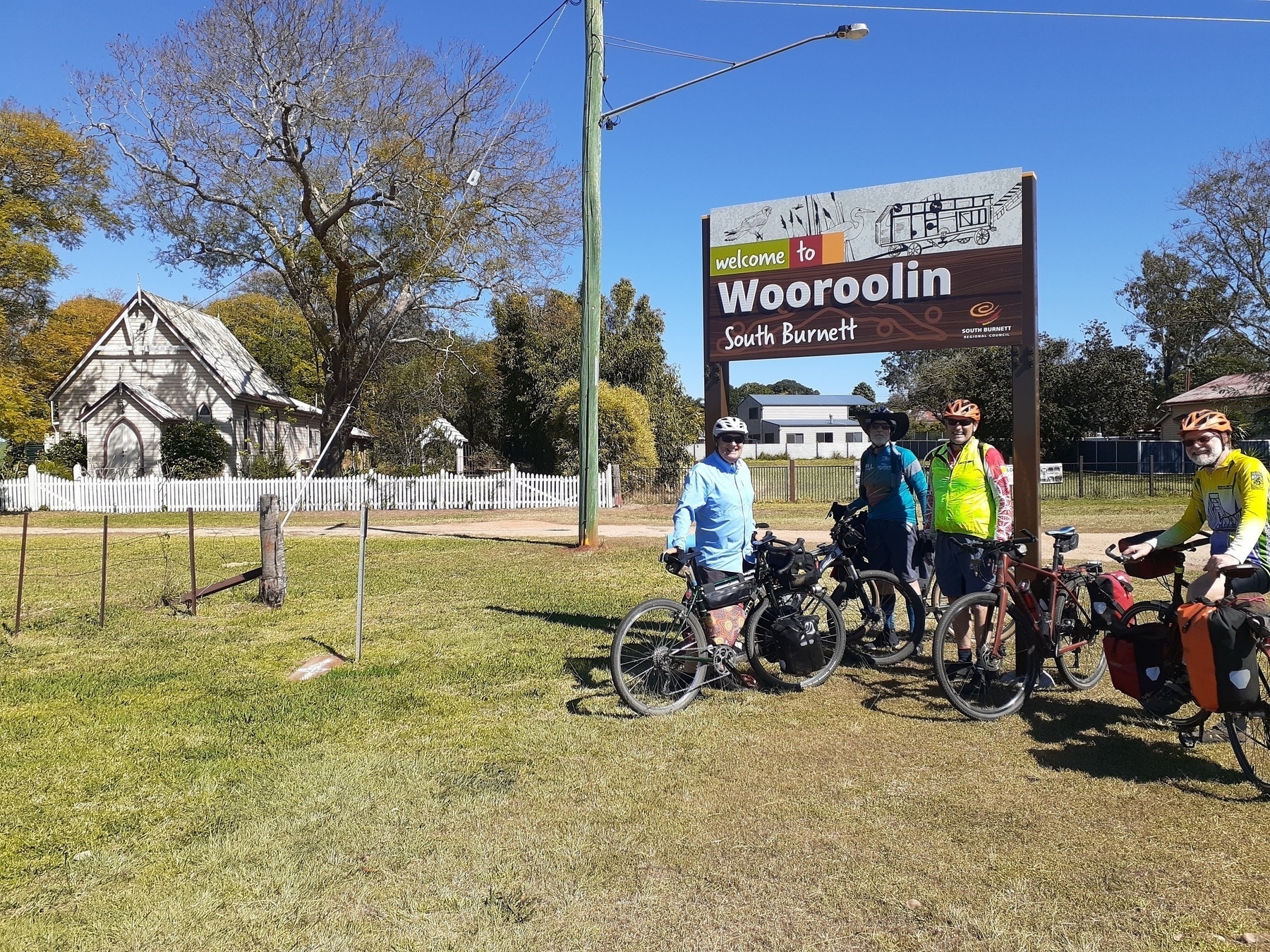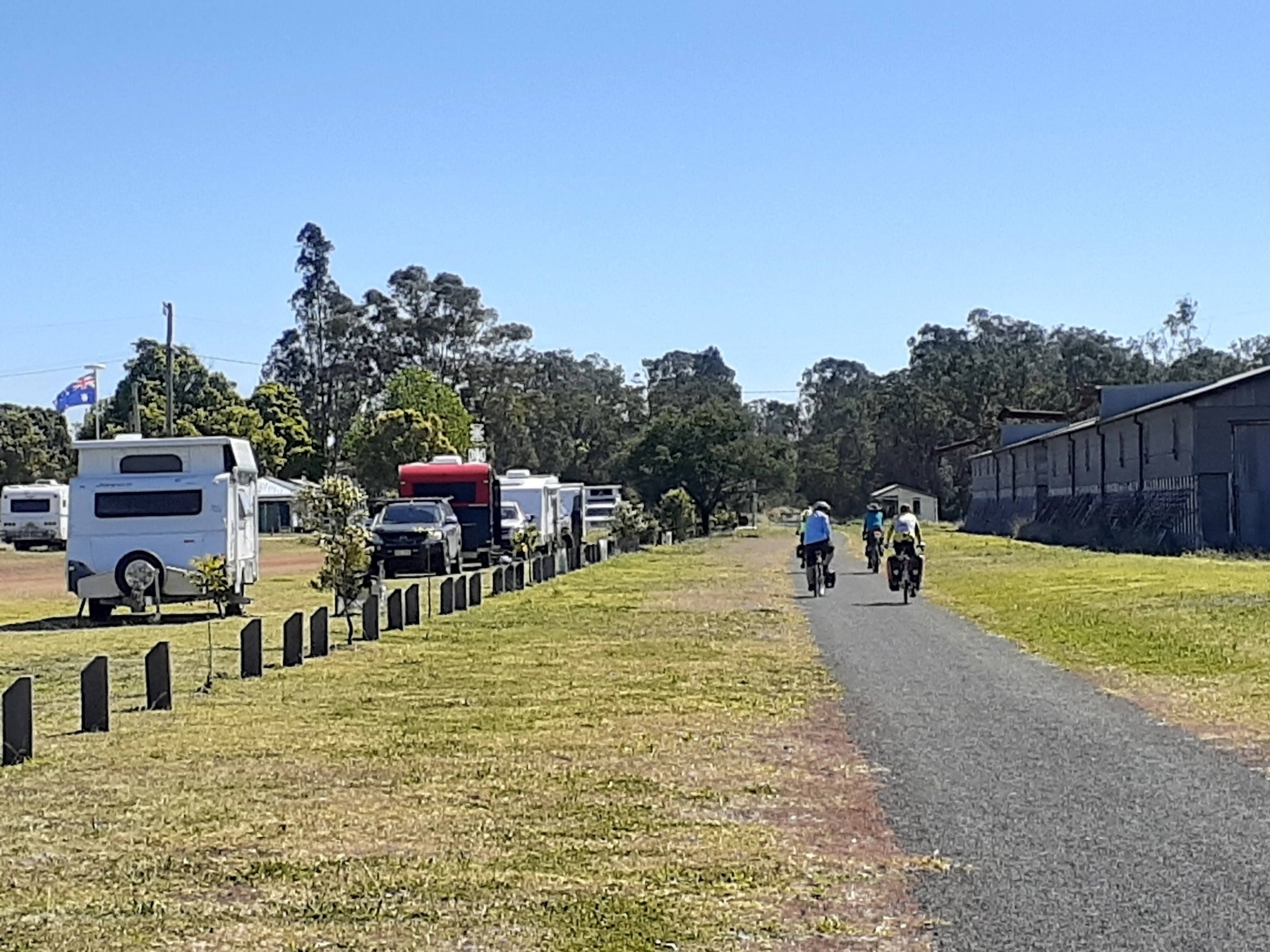 At Wooroolin there's a Grand Hotel, and a cafe which was once a butcher's shop. I've eaten at the Butcher's Cafe before and it was very passable.
This time we just took a couple of photos at the old station, and kept on rolling. Wondai was our destination for early lunch, and this time it was also our moment to farewell Ian, who was returning to Brisbane for family reasons.
So after some delicious rice paper rolls at the Wondai Bakery, we left the rail trail behind and launched into the unknown.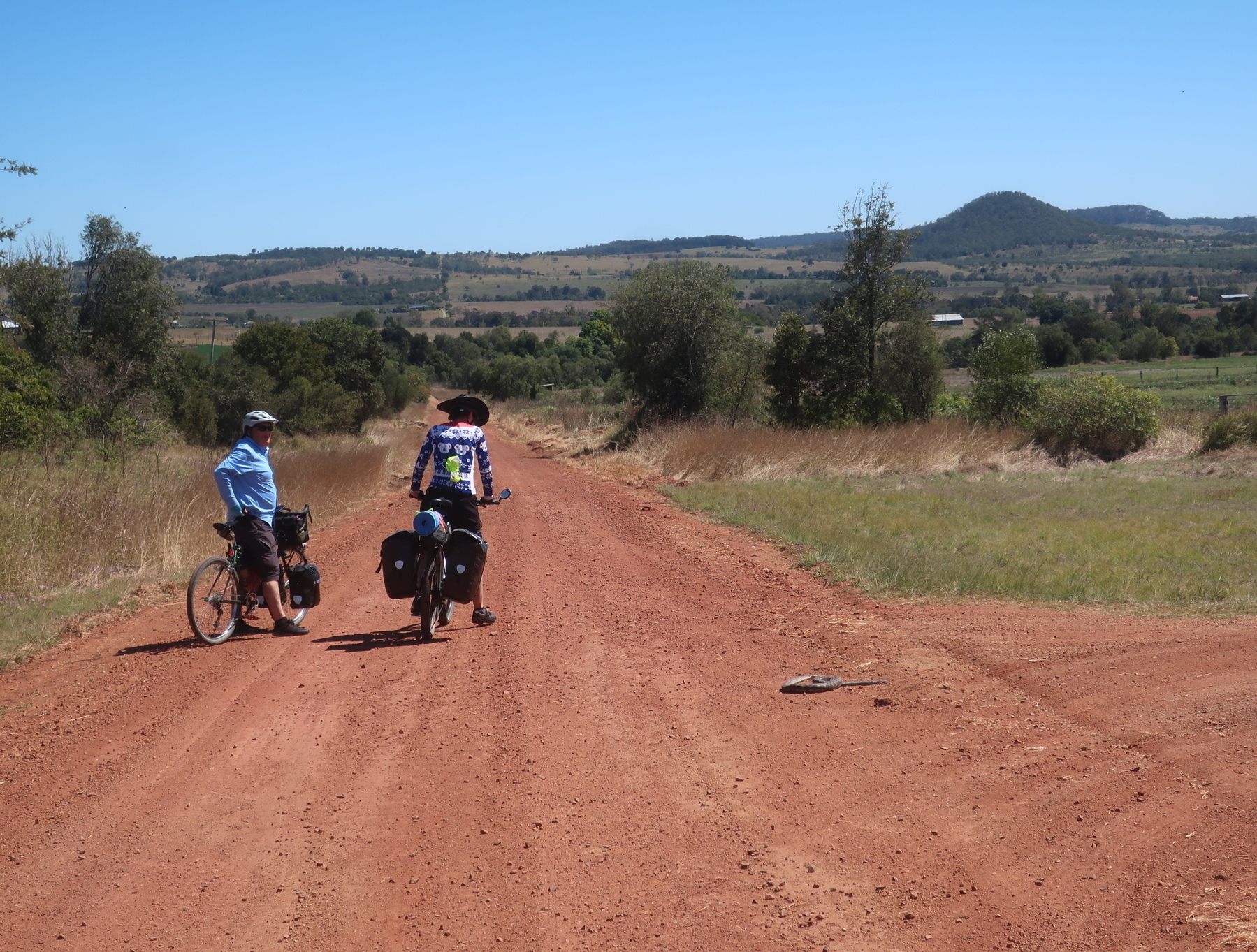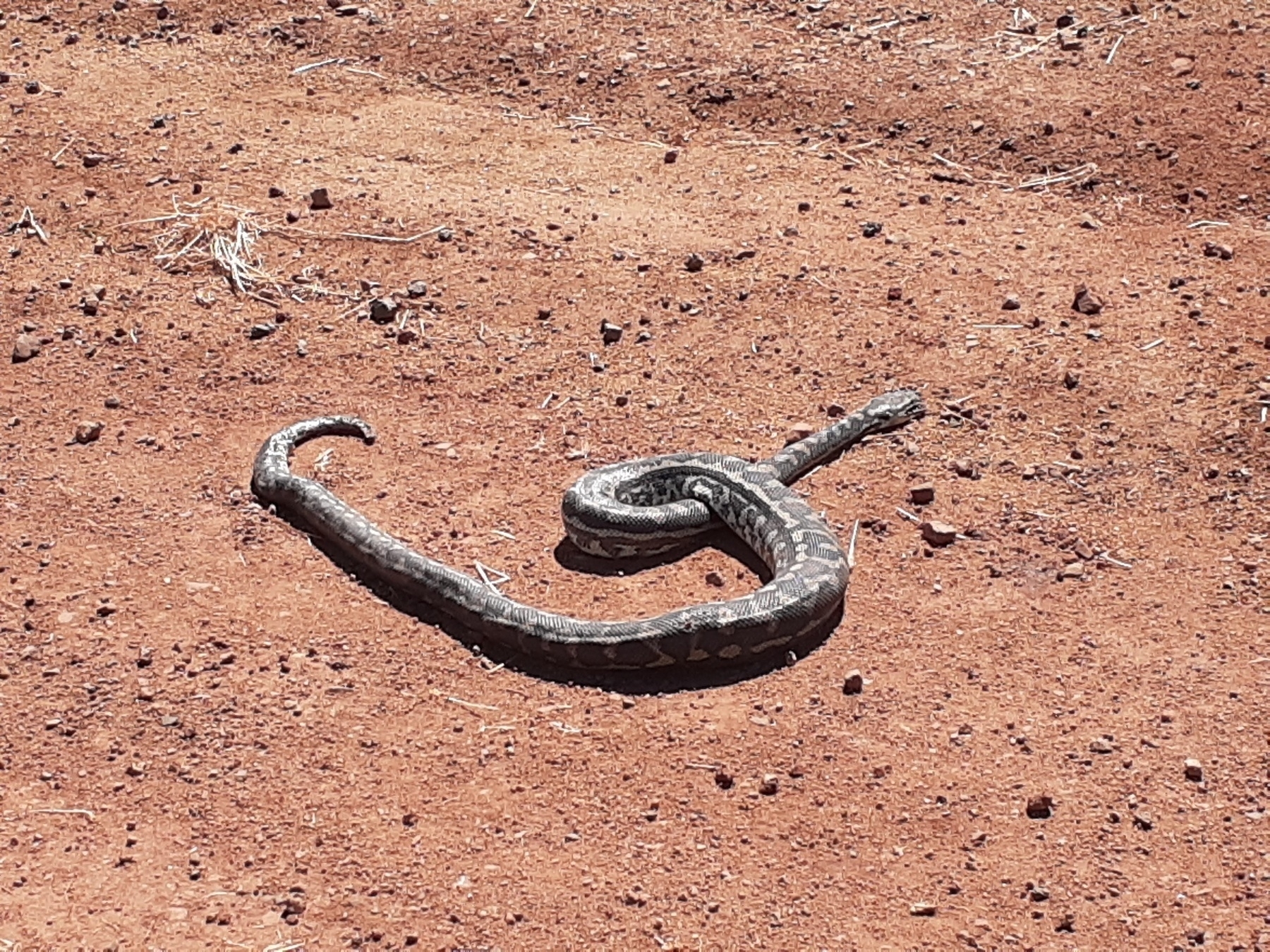 Our route from Wondai to Proston followed back roads with a mixture of sealed and good gravel for 16km until we popped out on Wondai-Proston Rd, which isn't any sort of highway, but is the road which trucks visiting Hivesville and Proston would use.
The traffic wasn't a problem to us. The hills, maybe a little bit more. One long climb got us to Gordon Buchanan Lookout, which would not make my list of top 100 lookouts visited. But it was a pleasant place to stop and regroup.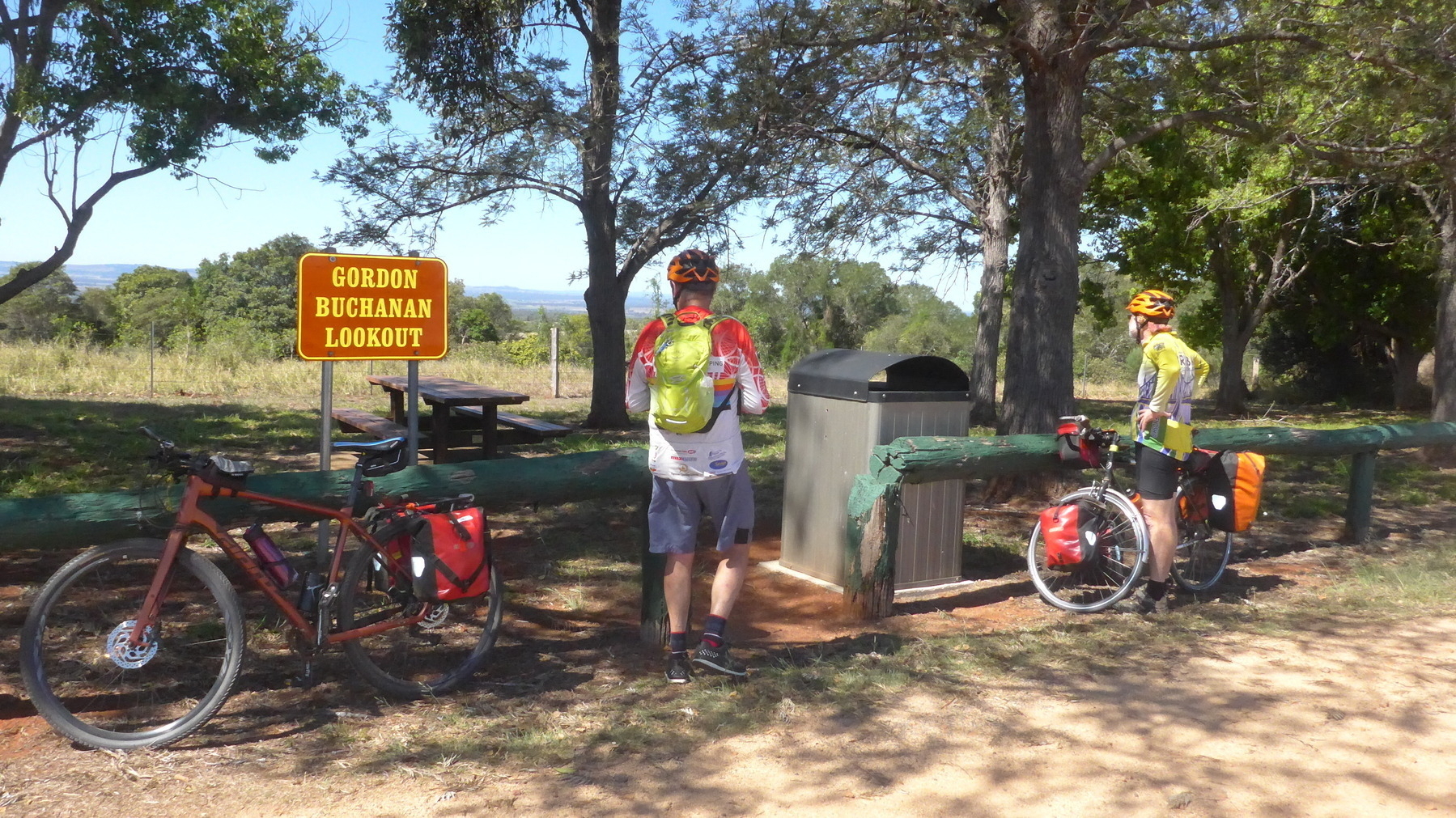 It was a warm afternoon as our quartet rolled into Hivesville, where the servo is new and well-stocked. Belinda was threatening to buy a whole box of ice blocks.
As we consumed our refreshments, a group of off-road touring motor-bikers (KTMs and the like) rolled in for refuelling. They were heading towards Mount Perry, apparently that's a good place to go on your motorcycle. (It used to host a wonderful mountain bike race about 10-12 years ago, but that's another story altogether).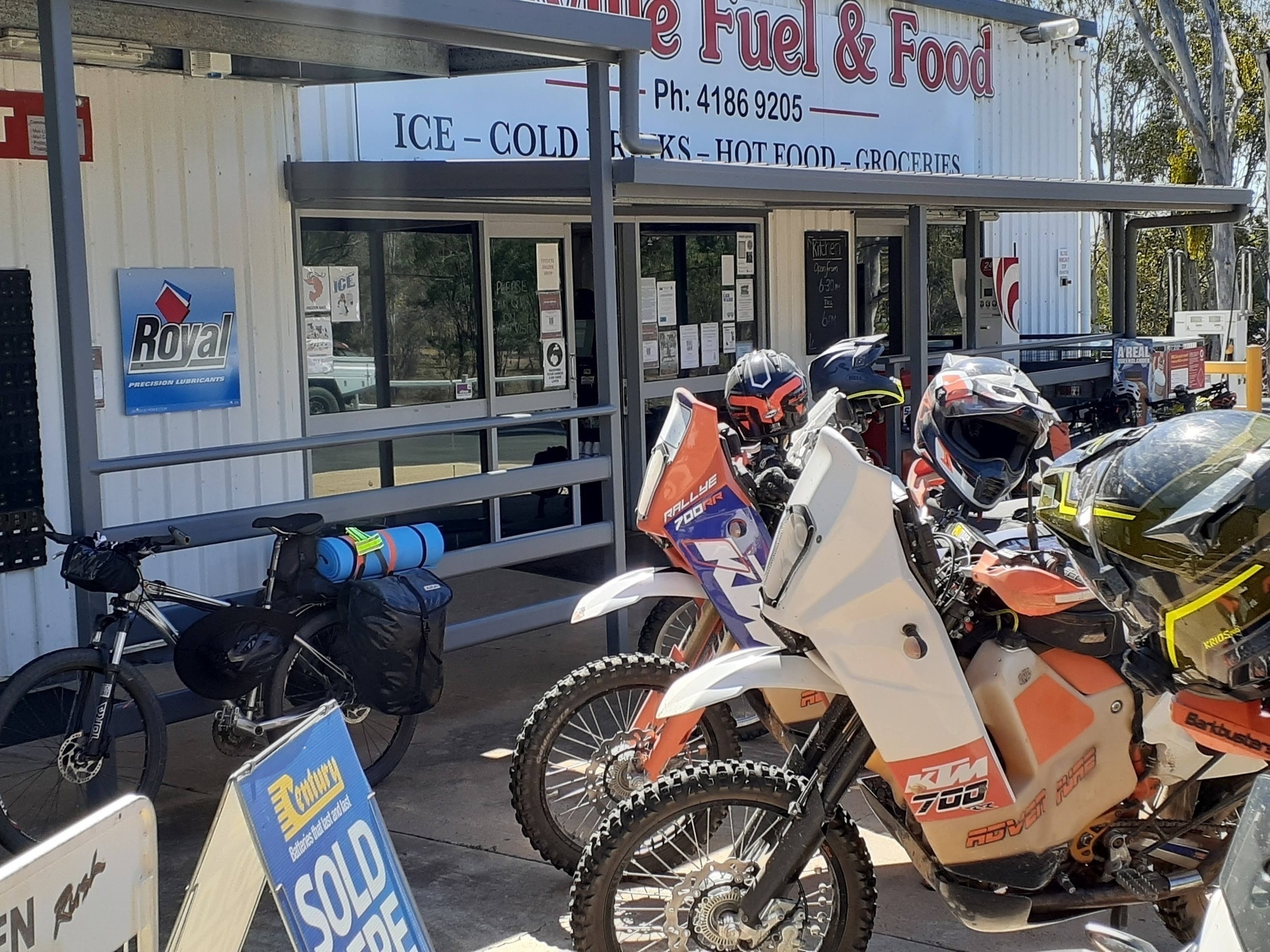 From Hivesville to Proston is only 11km, but it is hill country, and every road is lumpy. Our route took us off the bitumen at Kinleymore, and along Middle Road, which climbed for 4km. Just what we wanted in the hottest part of the day.
However, I have to say that it was all worth it when we arrived in Proston. We were charmed by the vibe of the main street, with the Golden Spurs pub and the Jacaranda Tearooms, and the Proston public library.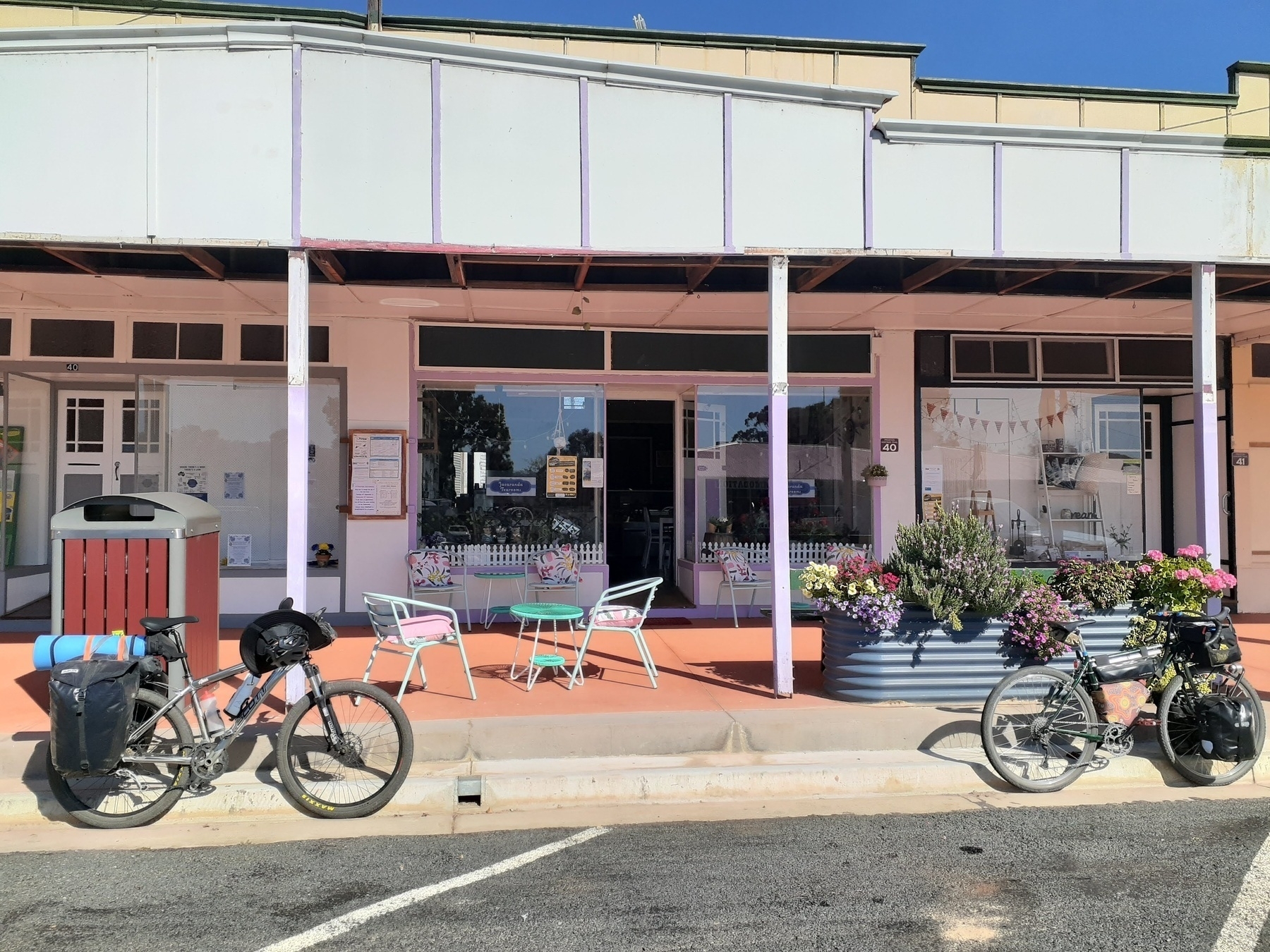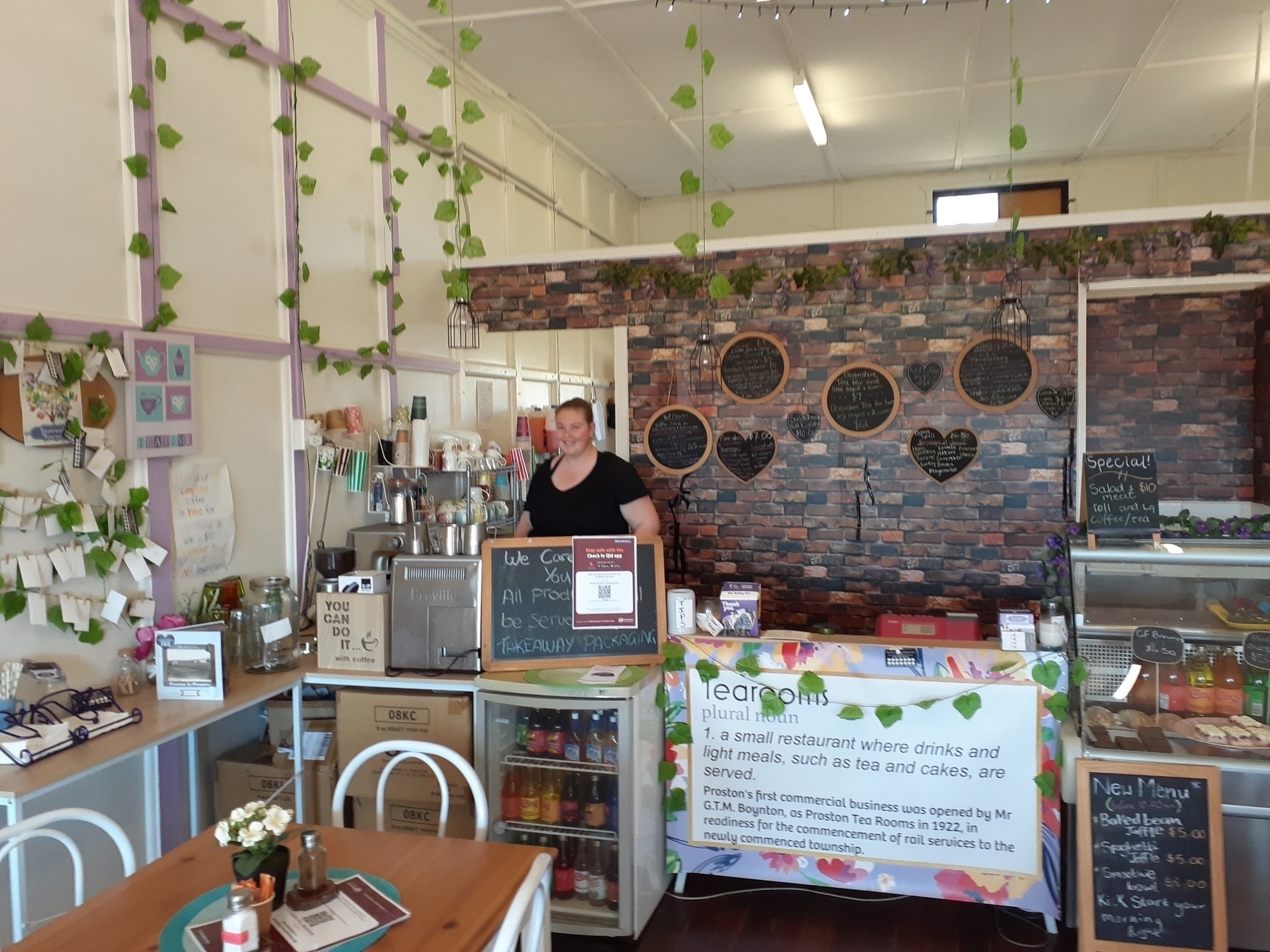 We were fortunate to be there on a week day, so after booking in at the pub and getting cleaned up, we wandered over to the tearooms for coffee and cake, and then visited the library for a dose of local history.
The main street of Proston has had an injection of community spirit from the local councillor for South Burnett, Kathy Duff. It is a fantastic story of a town which is surely struggling through drought and the rural downturn, yet seems full of resilient people who just keep on showing up.
As I was glancing through a self-published history of Proston, I did spy a picture of a much younger Kathy Duff, with 1980s big hair and puffy sleeves, representing the district in some sort of talent quest. It was a different time.
The other highlight of our time in Proston was dinner at the Golden Spurs Hotel.
Possibly against our better judgment, Brett and I both ordered the Pad Thai. Because I love pad thai, and who is to say that pad thai in Brisbane is better or more authentic or more whatever than pad thai from a pub in rural Queensland.
It was the best pad thai I have ever had. That is not an exaggeration. Silky noodles, crunchy bean sprouts, large perfectly cooked prawns, much chicken and tofu and lemony garlicky flavours with the requisite sprinkle of crushed roasted peanuts. Our dining companions – Rob especially – were salivating with envy.
Places to stay in Proston: