Imagine if you could ride from Ipswich to Gladstone on rail trails (and some back roads)?
Well, one day you might be able to. At present you can ride Ipswich to Gladstone on rail trails for a good chunk of it, and dream of more.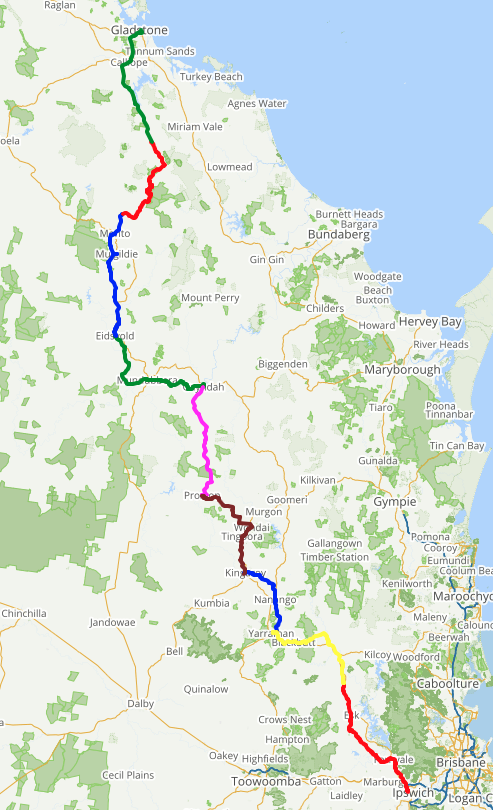 On 11 September 2021, the Barrimoon Tunnels section of the Boyne Burnett Inland Rail Trail was opened. That's near Kalpowar, down into the Boyne Valley, if you are unfamiliar with Barrimoon as a locality.
I decided that I would attend the opening event. And that I would ride there, just to highlight the possibility of linking up the Boyne Burnett Inland Rail Trail, and the Kilkivan to Kingaroy Rail Trail, and the Brisbane Valley Rail Trail.
I put the idea out to friends on social media, with the result that a group of between three and eight riders were participants in the inaugural Great Queensland Rail Trail Adventure, as depicted in the slideshow above. We had an awesome time, and I reckon it's achievable for even the most average of bike riders.
This is how you do it too.
I am very much indebted to my touring companions on this ride for their support, their company, and their photographic skills. Thank you Belinda, Robert, Brett, Ian, Emma, Fiona, and Adrian.